Belize is home to many families and children escaping violence and poverty in different parts of Central America. In November 2018 UNHCR lent cameras to 20 of them, aged between 6 and 10 years old to document their lives. Each child chose her favourite picture to exhibit. This is a selection.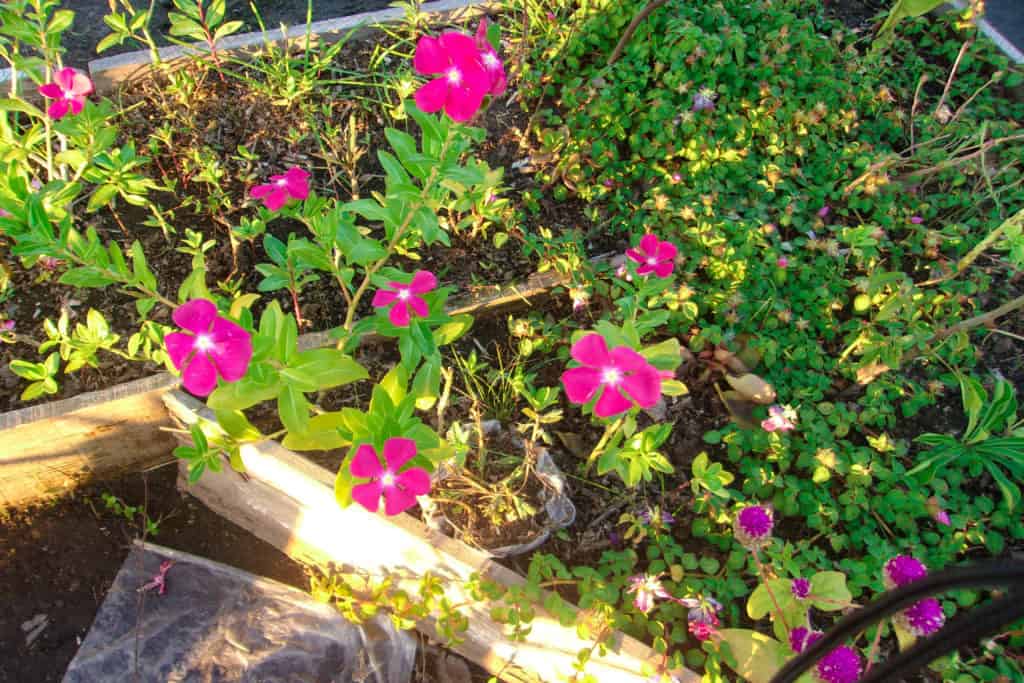 These flowers grow outside our house. My grandmother grows them because she likes flowers. I like flowers as well because they are beautiful and grow in so many different colours: blue, purple, red and pink. And flowers give fruits. Some flowers grow in the river and after the flowers have gone, we use the fruit to make juice. My grandmother grows a lot of different flowers that can be used for medicine. There are some you have to chew for stomach ache. I have taken Siguapote for stomach ache and chichipinza for cuts. I had a big cut on my foot, and my grandmother used chichipinza and it got better.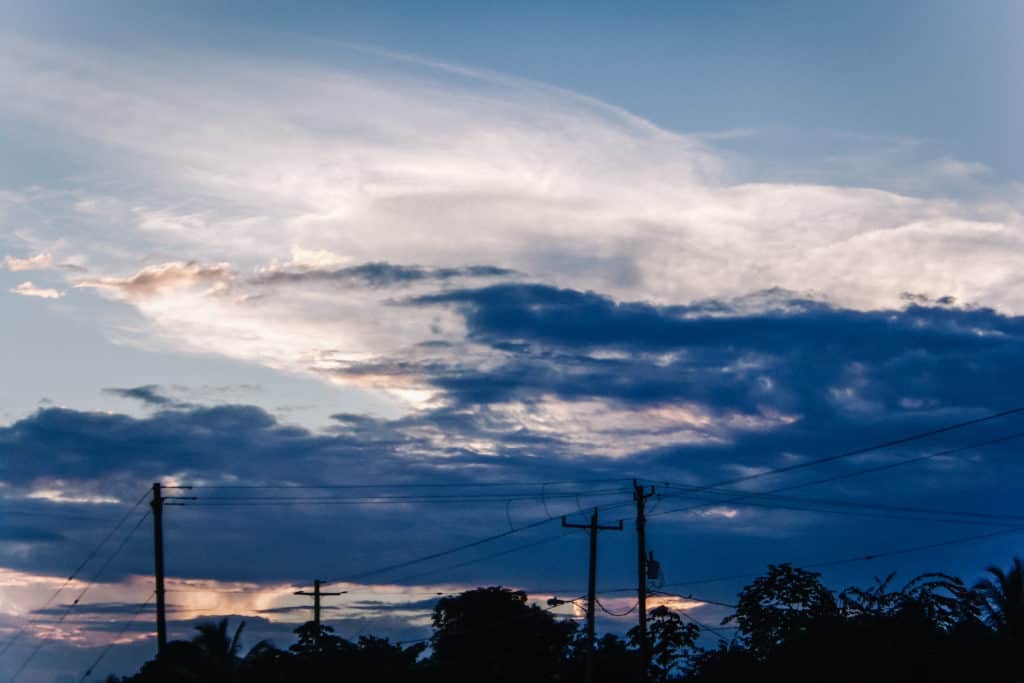 This is the sky at around five in the evening. I took it because I like the sky, it's beautiful. When I look at the Sky I feel good, I don't know why. Where I come from the sky is not like this, we have more clouds here in Belize.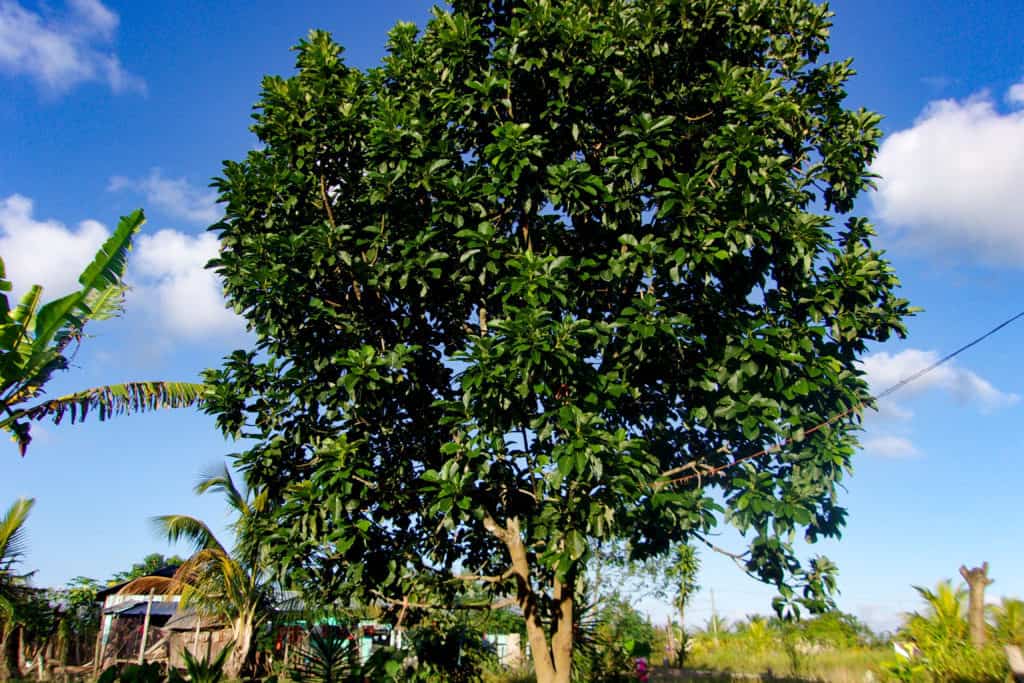 I took this tree because it is beautiful. I like trees because they are very tall and give us fruits for eating. This is an avocado tree. It belongs to us. The avocados just finished. My mother takes care of it.
We have been here 3 years. My father is an agricultural worker, and he does some construction. We had to leave our country because the gangs were killing people and they just throw the bodies anywhere, they don't care. They attacked my cousin when he went out at night and he was killed. That was when we decided to come here, but we still have family there. I don't want to go back, there are too many dead people.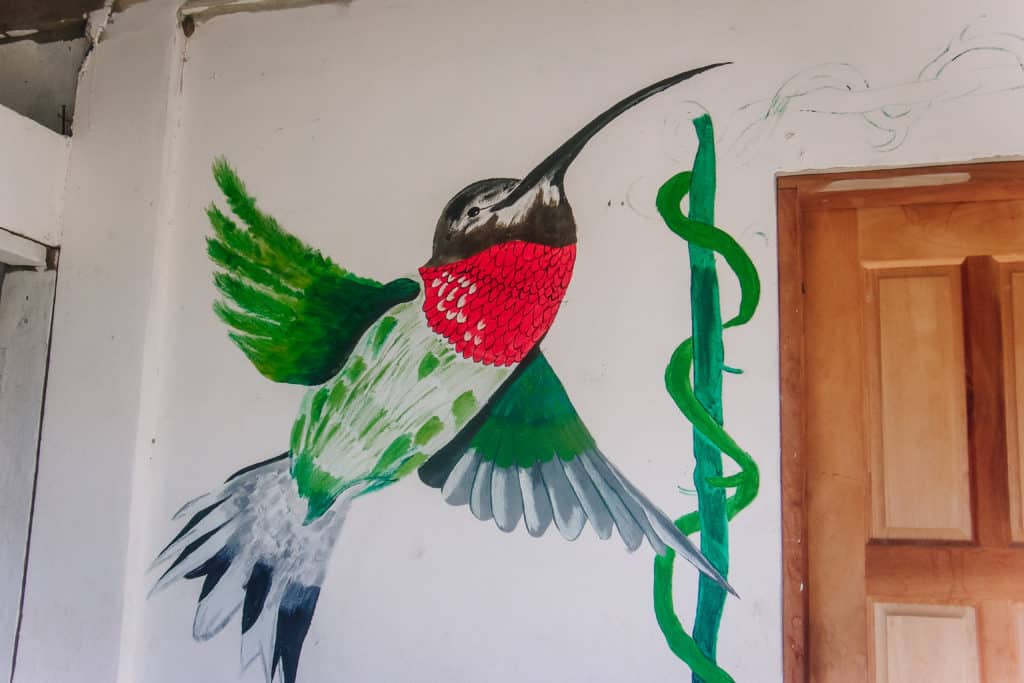 I like this picture. It is on a store. I like birds, there are birds all around my house and I like watching them. We had birds round my house in my home country. We lived in the forest. We moved here to be with my grandmother. I like Belize, there are more things and more houses around us, but I do miss my old friends.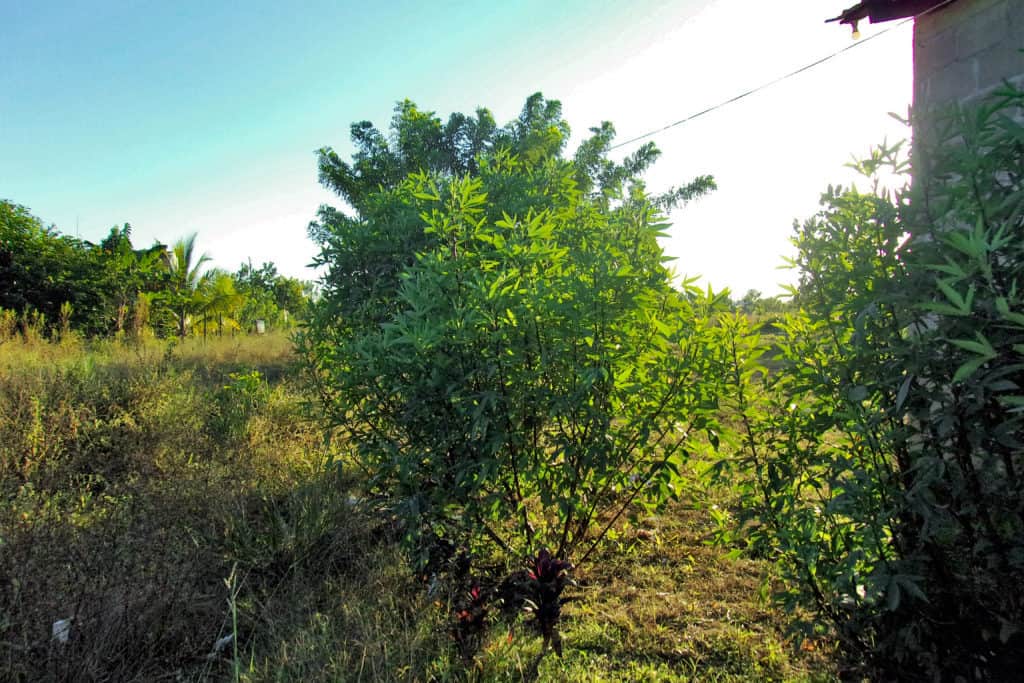 This plant grows outside my aunt's house. I took a picture because the branches are pink and I like the flowers. It is beautiful. My aunt makes juice from it and I like the juice.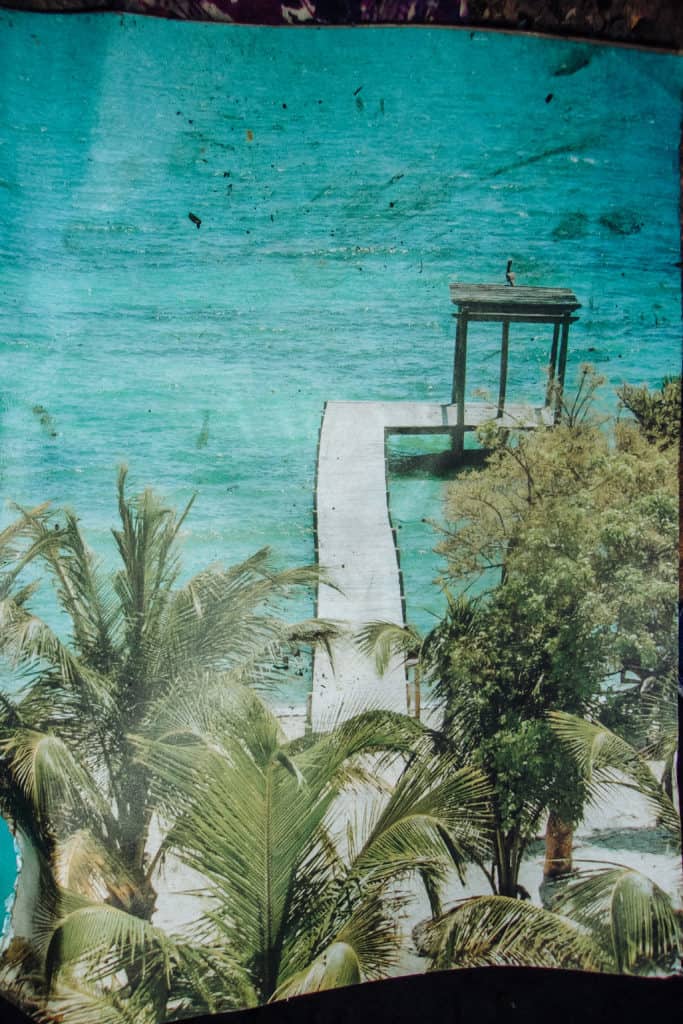 This is a picture of where the boats stop. I have never been to that place but I know what happens. The boats stop there and people jump in and swim. And there is a coconut tree in the painting. It makes the picture more beautiful. It reminds me of when we travelled to an island when I was very small. We stopped somewhere like this and we lived on that island for two months. It was a big island. People fished, I played and I saw creatures in the sand. I have visited the sea once since then when my family had to fix some papers. After we visited an office, we took a boat. It was great, I would love to go again.
We left my country the first time because they kill people and it was not safe. That was when we went to that island.  But then we went back to my country. But then my father was not getting paid at all for his work and so we left a second time because he wanted to see if he could get better pay. So we came here and he and my mother are agricultural workers. His job is to poison grass so it does not grow. She cuts fruit. I like it here. It is a very good place, people are friendly. I like school, but I don't have the things I need like crayons and paper. So sometimes I don't go.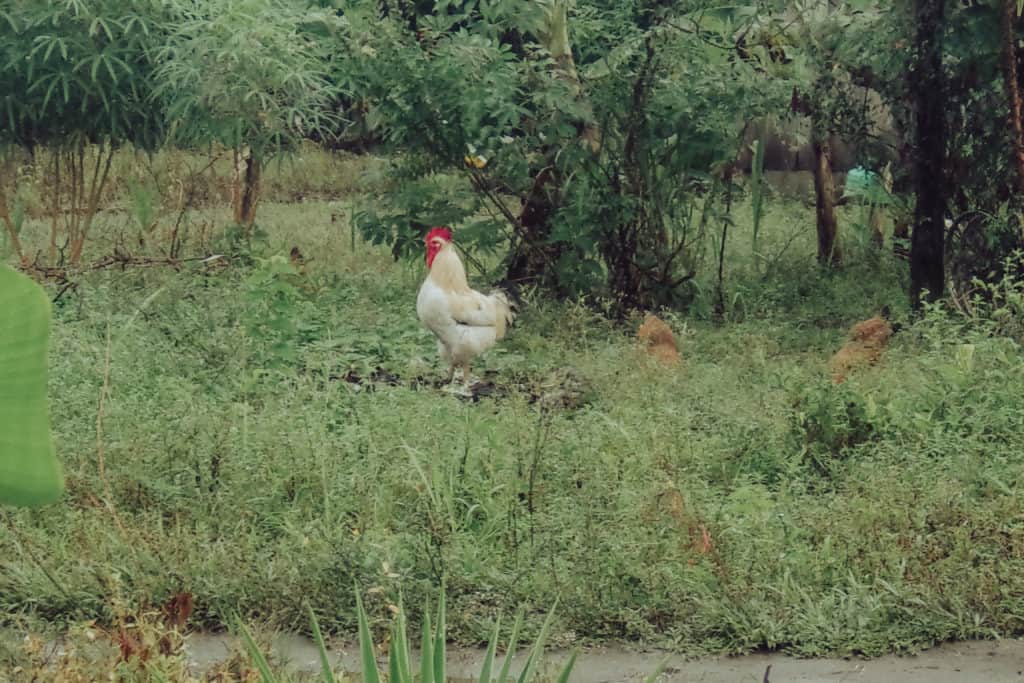 I like this picture. It's beautiful. The chicken is pretty: white and coloured, and shy. It's not my chicken. I asked the owner if I could take a picture and he agreed. We don't keep chickens. I wish we did.
We used to live in a town. It was hard to find work there. My father tried to sell things and my mother helped him. We left my country because it is dangerous. They killed two people and left them behind our house. I think it was a sign that they wanted to kill us. They just kill and kill. We left the same day. We just took some clothes. After a long journey by bus, we walked four hours to get to the border. My parents were carrying my brothers. I was afraid something might happen to us. Then we crossed the border and hitched another ride in a car. We did not ask for asylum.
I like it here. It is much better than living in a town. There is no shooting. My father is an agricultural worker. We rent a house and I sleep with my brothers. I like it. I want to stay because it is a good place.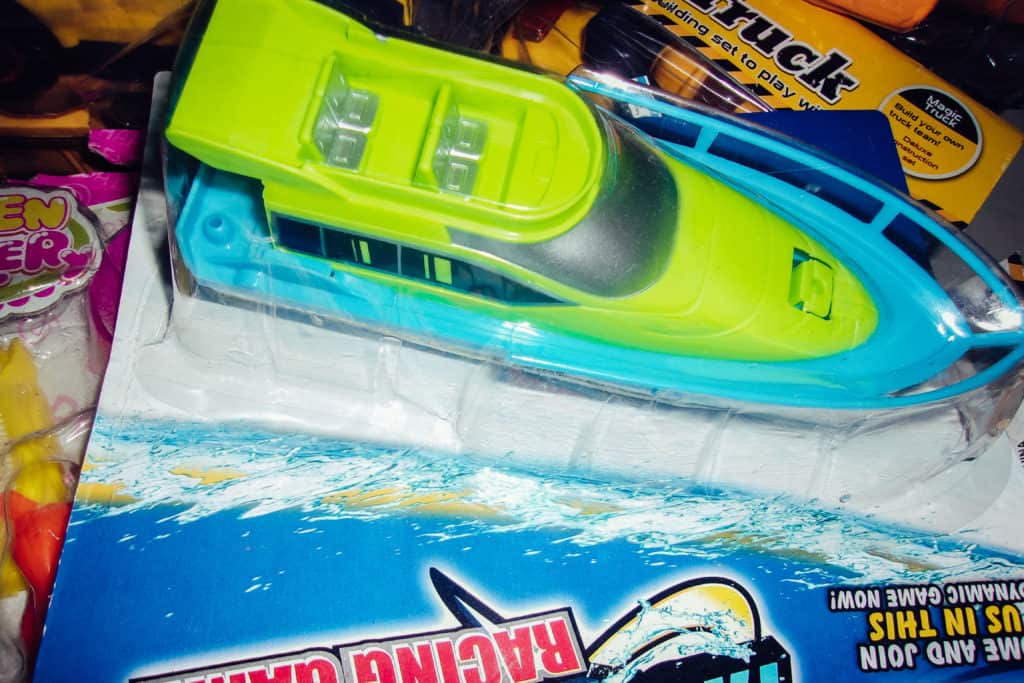 My mum took me to the shop with her, and I was walking around and the minute I saw this toy I loved it but we could not buy it because we did not have the money so it is still in the shop.